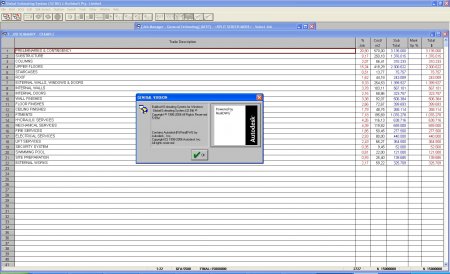 Global Estimating is an estimating programme that has been tailored for commercial use in the building and construction industry. It produces Bills of Quantities or detailed Estimates and Cost Plans. Designed primarily for use by commercial building contractors and professional Quantity Surveyors it includes features which allow it to be used in other industries where estimating is required.
Information that is entered into the program can be re-sorted or analysed by the use of powerful grouping columns. For example, the estimate can be summarised to produce totals by area, block, stage, cost centre, accounting group, or any user defined set of codes.
The program is successful throughout the world and has been improved and upgraded over a 15 year period. Many improvements have been in response to customer requests and suggestions.
Projects that the software has been used on include the Hong Kong Airport, the Malaysian Twin Towers, many of the developments for the Olympic Games in Sydney and the recently completed Lang Park Re-Development project in Brisbane.