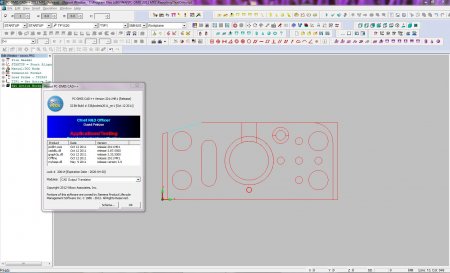 PC-DMIS is the world's most popular CMM software for the collection, evaluation, management and presentation of manufacturing data. Our software is standard on Hexagon Metrology measurement devices and is also available on a wide range of non-Hexagon equipment. Use it to fully leverage your manufacturing process and build truly lean systems.
New!
"DataPage+ 2011 MR1" webinar is now available for online streaming. Along with a special "Bonus Tutorial" selected by the webinar attendees.
New Release! DataPage+ 2011 MR1 Learn more about how DataPage+ is the Premier SPC Tool Set for Metrology.
PC-DMIS Blade 4.0 Learn more about how PC-DMIS Blade simplifies airfoil inspection.
PC-DMIS Reshaper 6.3 trial version PC-DMIS Reshaper has been updated to a more intuitive interface and enhanced features for point cloud analysis and reverse engineering.
EMS Brochure See what's new within the PC-DMIS family of software solutions by downloading our latest brochure