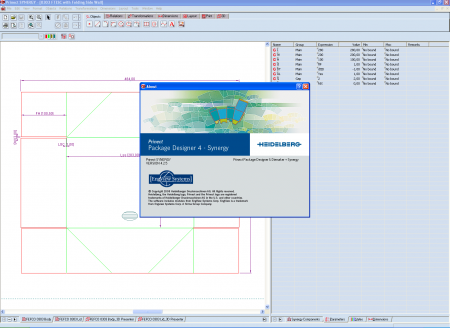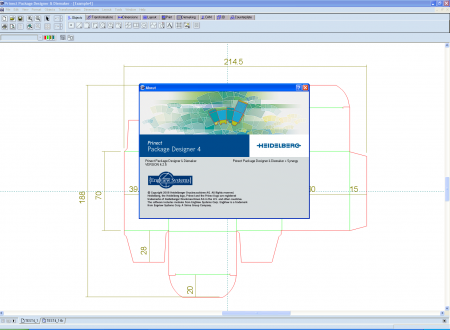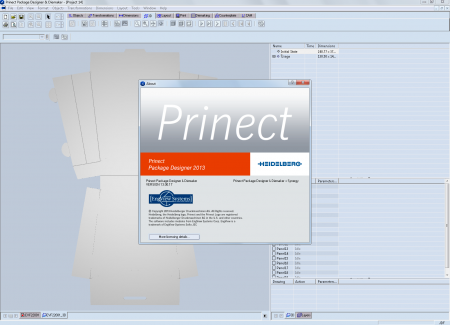 Library of Resizable Designs
A comprehensive library of 750+ resizable folding carton and corrugated packaging designs, including ECMA and FEFCO.
Drafting with Parametric Components
Provides full 2D CAD functionality for 1-up structural design – geometric objects, transformations, dimensioning and import/export.
Sheet Layout
Enables the creation of optimized sheet layouts with minimum waste.
Cost Estimator
Computes cost models in accordance with user-defined rules for calculation of cost and price. Different cost models can be developed for serving different customers or managing different types of projects.
CAM
Generates optimized NC code for samplemaking cutting & creasing plotters. All makes and models of plotters are supported.
Dieboard Design
Supports the design of the dieboard with bridges, stripping and balancing rules.
Counterplate Design
Enables the design and production of pertinax counterplates.
Stripping Dies Design
Enables the design of male and female wood-block, push-pin and Strip-Clip stripping dies.
Rule Processing
Generates a technological map of all cutting, creasing and other rules on the dieboard.
Recommended Additional Modules
3D Presenter
A 3D viewing and folding system for structural & graphics design verification, definition of animated folding sequence and generation of Internet-compatible models for customer review.
EngView Synergy
Enables the creation and editing of simple and composite parametric components and the assembly and editing of resizable designs by drag & drop of parametric components.
Varnish Blanket Design
Supports the design of rubber varnish blankets for plotter cutout.
Project Organizer
Simple and easy-to-use PDM system that manages and tracks the creation, change and archival of all information, files and documents related to your customers and their projects.