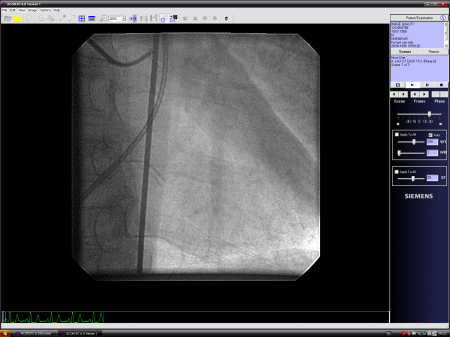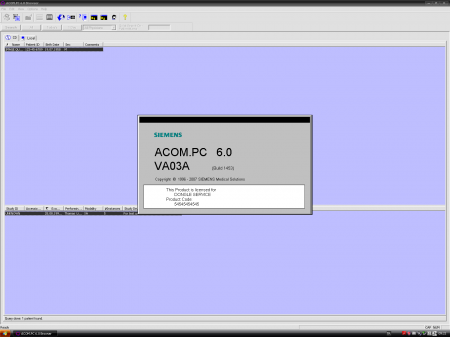 ACOM.PC 5.0 and higher
General Information / Overview
ACOM.PC
RA47-010.621.29.01.02
9
of 132
ACOM.PC product overview
0
Area of application
0
ACOM.PC is part of the ACOM product family of Siemens Medical Solutions for
networking, archiving, and reviewing cardiological images in particular and DI-
COM image material in general.
ACOM.PC is a PC-based display station for reviewing cardiological images stored
on CD, MOD, local or network directories
or hard disk drives, or the ACOM.net.
ACOM.PC provides an image display quality
that is superior to that of an S-VHS
recorder but is less than that of the acquisition system.
With ACOM.PC you can display cardiological image material (512/1024 matrix,
8/12 bits, compressed) but it also supports the display of angiographic single
frames (uncompressed, 8/10/12 bits, 102
4 matrix) and scenes (compressed, 8,
10, 12 bits, 1024 matrix). DSA scenes are
displayed in native or subtracted mode,
the bit depth is limited to 8 bits on display.
ACOM.PC usually displays images in their original size as long as the image size
does not exceed the 512 matrix. Otherwise
the images are reduced in size. Im-
ages that come in a 1024 matrix are zoomed but displayed in full spatial resolu-
tion. ECG curves are displayed with scroll bars if they exceed the 512 matrix in
one direction.
ACOM.PC can also display images provided by ultrasound and nuclear medicine.