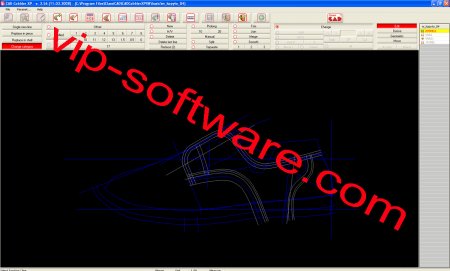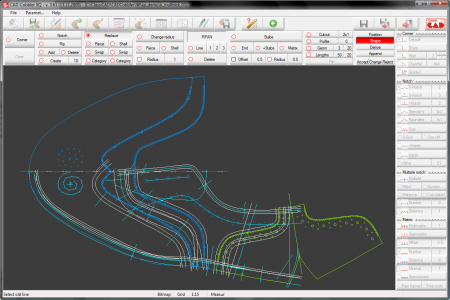 CADCobblerXQ
2D CAD system for construction, grading and pattern cutting in shoemaking industry, developed for MS Windows XQ operating system
CADCobblerXQ is a result of many months of intensive effort of ClassiCAD'sŪ developing department. It earns gains from multiyear work experiences of best shoe designers and newest methods and features of IT branch.
Graphic tools and functions intended for line creation and editing are newly resolved from the ground, retaining proven methods and tried-and-tested approaches. Newly drawn up shell database brings more information about models and shoe parts. Exact parts' typology increases data lucidity and simplifies construction.
Standard grading is practically durationless and easy to manage even for an absolute beginner. Herewith there are also some very sophisticated grading methods accessible for special cases and advanced users (die size centering, grading in more reference frames etc.).
ClassiCAD'sŪ traditional weapon - elaborated output functions, allow to connect wide range of output devices, starting from simple and economy printer till ambitious technologies like laser beam cutting. Patterns for cutting dies production can be the real system output (including possibility of e-mailing data directly to die-maker), as well as production shoe parts cut from several materials (leather, textile, plastics).
What's Interesting for IT specialist:
completely overwritten application kernel for newest Microsoft technology - Windows XQ
user-friendly interface, making training very easy, rich using of graphics, tool tips and other easy-to-operate elements
sophisticated philosophy of function handling, minimized user interactions
best features offered by Windows XP/Vista operating system and traditional philosophy of technological viewpoint of ClassiCAD applications in synergic combination
individual approach: extensive configurability of technological behavior, user interface personal settings
high performance on standard "office" hardware, optimized memory management
easy cooperation with peripheral devices
XML standard utilized for system administration and communication