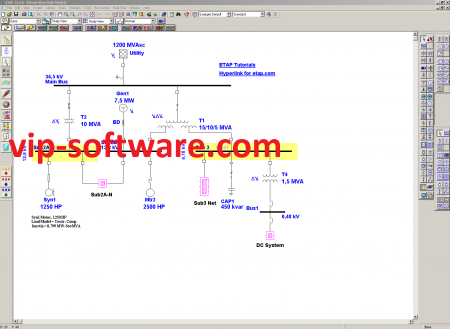 ETAP 12.5 adds a broad and robust set of new enhancements to the ETAP suite, as well as powerful new
analysis modules and time-saving capabilities. These include:
•
Dynamic Parameter Estimation & Tuning - DPET
•
GOST Short Circuit - R 52735 Standard
•
Distributed electrical SCADA technology
•
Thin-client consoles
•
Web real-time consoles
•
Native SCADA Communication Protocols
•
IEC 61850 substation automation
•
Phasor measurement unit archive and visualization
•
Waveform capture and visualization
This New Features Guide describes important new capabilities in ETAP 12.5. These new features and
functions demonstrate our shared commitment to customers and business partners to provide the
most comprehensive solutions for the design and operation of critical power systems now, as well
as the energy technologies for tomorrow.
For nearly three decades, ETAP has been the leading modeling platform used to design, analyze,
and optimize electrical power systems in the most demanding industry applications. Similarly,
ETAP Real-Time
™
– which has been providing online diagnostics, predictive simulation, optimization,
and management of power systems for more than 20 years – has been deployed in a multitude of
customer installations to ensure their reliable and energy-efficient operation.