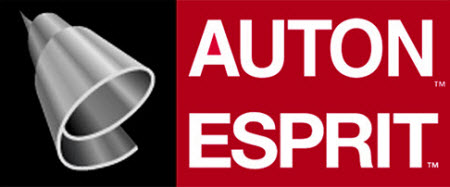 ESPRIT Mold™ is an automated, easy-to-use, robust and powerful 3-axis and 5-axis CAM system. Utilizing knowledge of in-process stock, remaining material, and integrated simulation and verification ESPRIT Mold delivers fast, safe and reliable programming for a wide variety of 3D machining applications.
ESPRIT Mold automatically manages the in-process stock model, allowing the user to combine milling strategies from 2 ½ –axis to 5-axis for optimized tool paths. With 20 different milling strategies, ESPRIT Mold is one of the most complete and powerful CAM systems in the market.
ESPRIT Mold™ is a member of the ESPRIT family of CAM software which also includes ESPRIT SolidMill™, ESPRIT SolidTurn™, ESPRIT SolidMillTurn™ and ESPRIT SolidWire™.