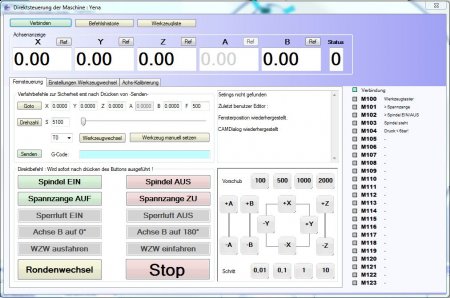 DS-CAM, the open 5-axis simultaneous CAM solution with unprecedented ease of use.
DS-CAM is a complete rewrite for optimum performance and functionality to enable dental technicians.
Please have you en V erstšndnis the Web content to registered users, we provide our full can.
We are a young company. Our goal is to develop a CAM software is used and operated by dental technicians can. The software is designed to support the dental operation at the automation of the production structure and increase the productivity of the laboratory.
The first step is to develop a low-cost CAM program. Then, the integration of various CNC milling machines are on the agenda. These are three-, four-and five axis milling machines.