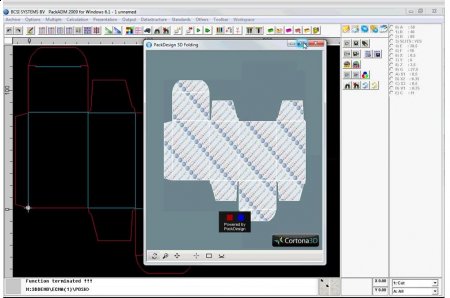 PackDesign Suite edition
PackDesign is a fully integrated open and modular Windows based 3D and 2D CAD-CAM platform for the packaging and die making industry. The various modules are configurable and tuneable as add-ons. Some modules are also available as standalone applications.
More than 50 man-years of research and development together with the contribution of our customers have brought PackDesign to the leading edge in this market. Our customers are free in the choice of their equipment; we make sure that interfacing is never a problem. No matter how small or big your company is, PackDesign is always optimized to your needs.