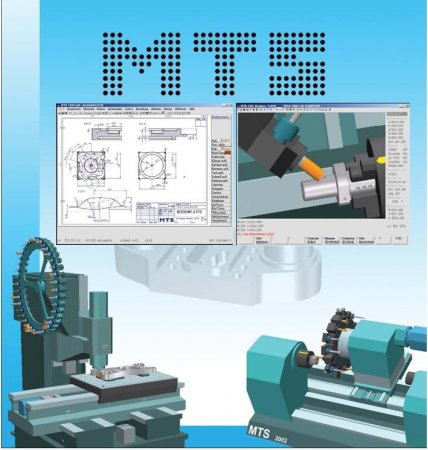 With TopCam, TopMill, TopTurn and Mekam offers MTS, a software system for CNC and CAM training in metal & wood from the CNC-basic to sophisticated 5-axis turning complete and 5-axis milling, multi-sided till. The software features a realistic 3D engine and removal simulation with collision detection, workpiece set-actual comparison and measurement of.
The neutral DIN / ISO and CNC control-specific NC machine tool programming in the dialogue of any CNC control systems are available. The implementation of imported CAD drawings into NC programs is done with the programming system TopCam.
For training in programming Mehrrevolvermaschinen there is the multi-channel programming system Mekam, the allocation of processing steps on the channels of a multichannel machine in the user dialog performs one and the CNC multi-channel simulation The times are calculated and checks the collisions.