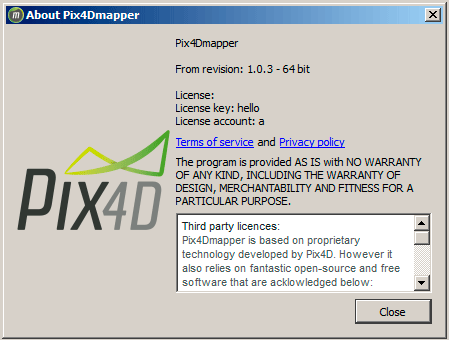 Pix4Dmapper
Our desktop software generates high-end, survey-grade accurate orthomosaics, DSMs and Point clouds in a few clicks only and with a fully automatic worfklow.
Assess, edit, interpret and improve your results directly in the software using the integrated rayCloud for highly accurate object annotation and project accuracy improvement and Mosaic Editor for fastest seamline editing and orthomosaic improvement on the market.
Generate your orthomosaics, DSMs and Point clouds from aerial and oblique imagery using any camera and lens, including multi-band images. Keep full control over your projects at all times by assessing and editing all tie points (GCPs, Check points, etc.). Use the fully automatic workflow and let the software handle all calibration and processing to achieve survey grade accurate output with centimeter-grade, LiDAR like 3D precision.
Save on extra field trips and assess the quality of your acquired data while still on site using the Rapid Check mode. Your license includes two devices so that you can install the software both on your laptop for your on-site Rapid Check and on your desktop for Full processing mode.
Assess and edit your projects using the rayCloud and Mosaic Editor. Improve the accuracy of your projects and annotate objects directly in the software, then seamlessly import your results and objects into your industry specific workflow and any GIS, CAD and traditional photogrammetry software package.
Included in your license for free during the first year, keep on receiving all major upgrades for free and enjoy unrestricted access to Personal support with our Support & Upgrade package.