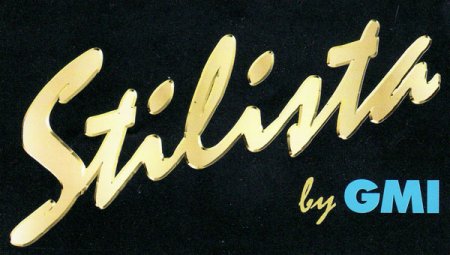 Laser cutting tool
Stilista 2000 can pilot the laser-cutting tool of any existing embroidery machine or plotter. Through this tool, it's also easy to have the fabric cut at any distance from the embroidery border.
DESIGN ARCHIVE
Backward
Forward
By using the archiving system of Stilista 2000 you can save your designs on the hard disk and later retrieve them through icons or customizable search criteria (embroidery type, client name, collection type, date of production, etc.).
Clip Art
We have inserted some tutorial designs together with the images used to digitize them. Since these designs have optimum fill and running stitch parameters you can use them as a reference. You can also insert them in your own designs, freely.
True View
Besides showing the exact thread dimension, the simulation of the finished embroidery in Stilista 2000 visualizes and prints sequins in their different shapes and colors. The function is available at any stage of the embroidery creation.