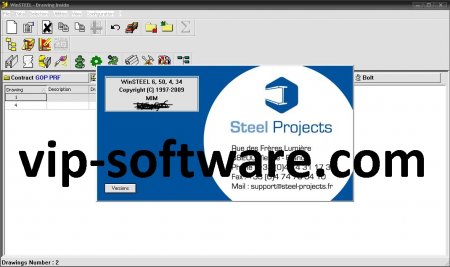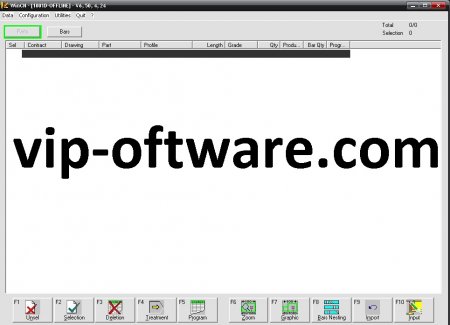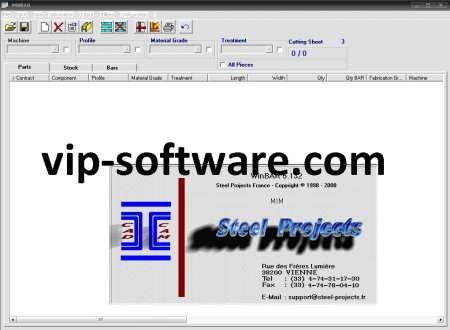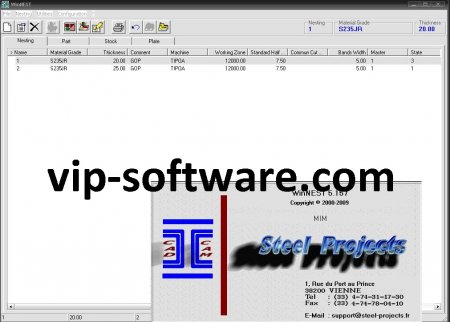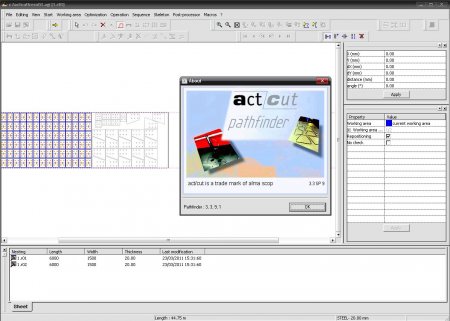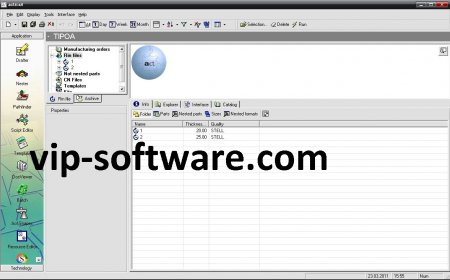 Steel Projects is a leading European Software Development Company. Our market leading Windows
based modular CAD CAM Production software (WinSTEEL) has provided tremendous time and cost
savings to Structural Steel Fabricators for over 20 years.
· Scribing – automatic import and scribing of associated parts and their
marks, less human errors enabling fast accurate throughput and assembly
· Bar Coding – instant tracking and database update of parts from arrival,
through manufacture to dispatch and assembly
Our fully integrated modular software provides the Structural Steel Fabricator with the solution they
have been searching for, a scalable system to track and monitor both labour and material from
estimation to delivery.
From Estimating, Contract Management, Suppliers, Material Enquiries, Purchasing, Orders, Invoices,
Material Delivery, Stock Control, CAD Import, Bar and Plate nesting, Machine Timings, Bar Coding,
Employee Time Cards, and Part Audit Trail to CAM file routing to machines
· Estimating – quickly create accurate concise estimates using latest supplier
price information from manual input, from imported excel sheets or
WinSTEEL import
· Purchasing – automatic creation of contracts and prelim material lists,
generate pricing enquiries, raise orders receive deliveries
· Stock – stock control, automatic material addition from orders, material off
cuts automatically added, reports materials received and allocated,
outstanding orders
· Time – instant automatic allocation of employee time against actual contract
/ part / activity, salary preparation, true contract costing and timings
· Cost – up to date, accurate comparison between budget and actual cost,
easy comparison and reporting
· WinSTEEL - importation of CAD files, contract phase and part management,
profiles database, machine and tooling cycles
· WinSER – optimized machine routing, machine cycle times for parts and
bars, machine load optimization, contract / load status at a glance, automatic
feedback of machine times, planning control
· Nesting – Bar and Plate nesting, easy to use, fast and accurate, minimizes
waste, improves productivity
· Post processors – maximize operator efficiency with single GUI, easy to
use drag and drop functionality, available for all types of machines
Steels Projects is the only software system that provides on-going feedback on workshop efficiency
and machine utilization direct to the Production or Workshop Manager's PC.
The real-time information provided can then be used to create reports on the efficiency of individual
machines or the overall workshop. This data is invaluable to any manager requiring confirmation of or
revision to current time scheduling, stock control, purchasing, nesting, cost analysis and capitalization
of new machinery.
Our software package really is one of the easiest ever systems to implement and the modular nature
of the software enables clients to choose to introduce the module, or modules, that best suit their
business or working practices, thereby gaining the maximum financial benefit.
From large to small structural steel fabricators we help maximize their production efficiency, reduce
their costs and increase their profitability.