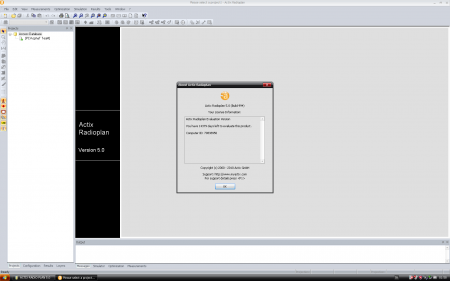 Radioplan - RF Optimisation
Desktop Automated Cell Planning Software
Radioplan is an offline, desktop automated cell planning software. Radioplan uses network OSS, drive survey and planning data for optimizing the configuration of new sites and site overlays.
During the design phase of a new technology overlay such as LTE, operators must balance complex design decisions such as achieving coverage & capacity objectives with business drivers such as minimizing capital investment while maximizing revenue generation. As each design has hundreds or even thousands of variable elements, selection of an optimal design for a given set of business and technical objectives is simply not possible using manual trial and error.
Radioplan automates the process of identifying an optimal design configuration, using intelligent algorithms to efficiently explore an enormous, mind-boggling solution space. Radioplan has delivered substantial CAPEX reductions while improving performance and capacity in hundreds of real-world deployments.
Radioplan optimizes cell plans to minimize CAPEX and maximize performance.
Radioplan desktop automated cell planning software supports 2G, 3G and 4G/LTE technologies. Radioplan may be deployed on a standalone basis or as a complement to ActixOne, which provides superior automation of day-to-day planning activities, but does not include the full range of adhoc and expert analysis capabilities of Radioplan.