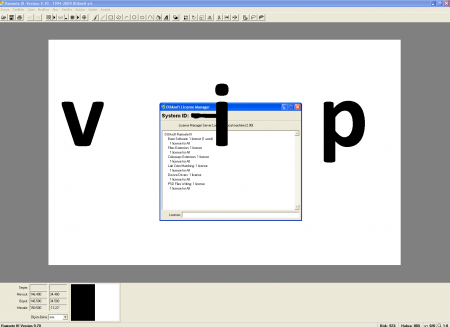 Introdution
Ramsete III has been thought up and realized as integrated solution for the computerized development of the

designs for the fabrics printing.
It is composed of various programs, some dedicated to the management of the peripheral unities (scanner,
printing, spectrophotometers etc.) others to the treatment of the image according to the demands of the
various cycles of the production what: creation, correction, films separation, colorway. Thanks to the full
exploitation of the hardware characteristics and of the more evolved operating systems (IRIX, Linux, MacOSX
and Windows) the software is able to perform more operations contemporarily reducing accordingly the times
of elaboration of the design. The application provides besides the support of cross-platform sharing for the
scanners and printers. An effective memory management and the technique of compression of the image
complete the system allowing easily to elaborate designs of great dimensions.