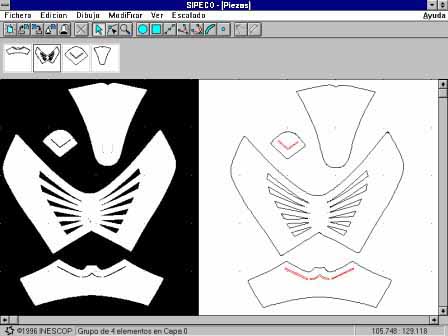 INESCOP'S COMPUTER SYSTEM FOR ELEMENTAL SHOE PATTERN-MAKING
SIPECO is a computer program specifically for the grading and cutting of patterns for footwear. The system starts from the original pieces of the shell and then automatically carries out the grading.
Works on any PC with a Windows environment
Easy to learn and control system
Automatically charts internal and external profiles by scanner
Has grading modifiers and automatic obtaining of grades.
Cutting environment
Calculation of material use
G R A D I N G
SIPECO allows pieces to be entered by digitising tablet and scanner. When introduced through a scanner, internal and external profiles are automatically detected.
In grading pieces, various modifications can be made by automatically generating the series.