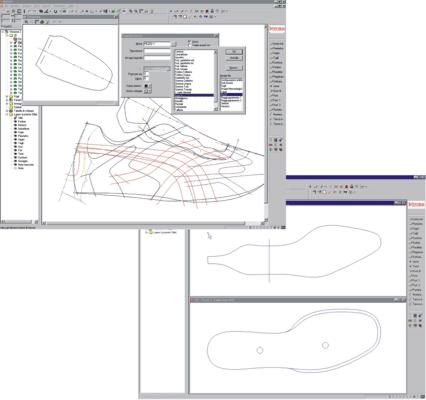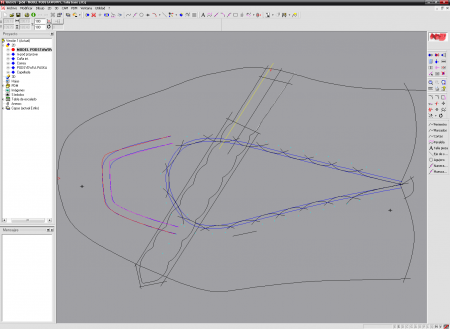 SCANNING Models can be inserted manually, as usual, or automatically, by a scanner, also piece by piece.
TECHNIQUE All the technical operations, that manually would be very complicated, with NAXOS become easier and faster.
GRADING The size grading functions satisfy any possible need for restrictions or local variation. The parametric structure always guarantee a correct work even for the less expert user.
CONSUMPTION Calculating the consumption of the materials never was easier. Materials are fixed graphically and, with the constant help of the software, the correct consumption of leather and textile is calculated
TECHNICAL SHEETS They are graphic and completely parametric. The presence of a visual editor allows anybody to create and modify the technical card according to one's taste and needs.
PERIPHERALS The CAM functions simulate and generate the cutting path for the CNC peripherals. The multi-threading Kernel of NAXOS can work on many placements at the same time, while it goes on the working on the same model.